The commercial real estate community is welcoming more and more women into its midst - and it's about time. The CREi Movement leadership team firmly believes in the value of…
Read More
In honor of 2021 International Women's Day, our team wants to highlight some of the most influential women owners, dealmakers, creators, and innovators of our industry. Here are the 25…
Read More
I have been waiting on this moment since the beginning of my career in commercial real estate. If you know me and you have watched me grow, then you also…
Read More
Here are our 2021 Most Influential Women in Commercial Real Estate that we're highlighting!
PadSplit's Shani Franklin has been in multiple roles in this industry for roughly ten years and will be guiding a thought-provoking dialogue with Re'Nauta Bell about her career development and the lessons she has learned from over the…
Read More
I am so honored to be recognized for the 7 Under 7 award, but the advice from Cushman & Wakefield leadership was priceless. I was able to finally learn what it takes to…
Read More
Thank you to everyone involved in the Cushman & Wakefield Mentorship Program! Below is one insight shared by R.S. Bell about her experience working with Aaron Pomerantz.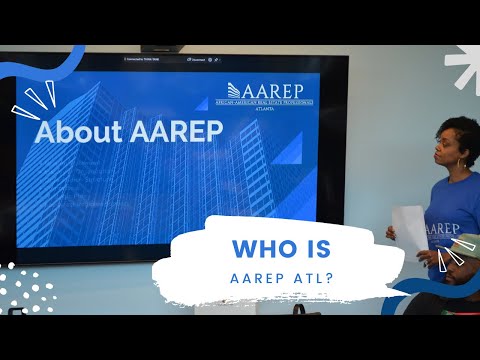 The Atlanta chapter of AAREP is a 501(c)(3) non-profit organization supporting African Americans professionals in the commercial real estate industry. AAREP Atlanta offers members resources, industry mentoring, career development opportunities,…
Read More
It has been an honor to be named in the top 10 of the #CREi Top LinkedIn Influencers in Commercial Real Estate List. I am humbled and honored to be a part of such a…
Read More
Commercial Real Estate Advice on Why You Need to Be Authentic to Succeed If I only had one piece of commercial real estate advice to give, it would be to…
Read More
Cushman & Wakefield has been retained to oversee leasing at Concourse Corporate Center V and VI, two office towers known as the "King and Queen" buildings, located in the heart…
Read More
Meet Re'Nauta Bell of TenantBase in Buckhead Today we'd like to introduce you to Re'Nauta Bell. Thanks for sharing your story with us Re'Nauta. So, let's start at the beginning…
Read More
Re'Nauta Bell joins T. Dallas Smith & Company as a tenant representation broker after leaving the financial industry.  She accompanies prospective clients to discuss property features, leasing rates, and terms. …
Read More